You are the                             person to view this page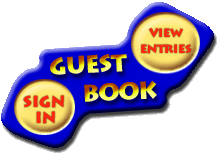 This Web Site is for informational purposes only.

It is not intended to encourage gambling. 

This Site is not associated with any state's lottery.  Enjoy!

Webmaster LeRoy

Numbers games on the surface seem simple enough.  Just pick three or four digits - bam, you're in.  But in reality they are much more complex. The learning curve for these games starts off easy and quickly gets as detailed as any rocket scientist could want.  There are many types of plays and types of strategies to use for different occasions.  Perhaps the most important two things to remember in these games are timing the game and the type of bet you place.

This section give you advice that will definitely help you get closer to getting that elusive win!  Keep in mind that there is no quick-and-dirty method that actually works on a consistent basis.  This site does not cater to that type of lottery number playing.  We strive to give you only the facts that matter most.  No hype, no bull, no white lies.  We give you factual information that you can use and be proven over and over again.  For instance, have you ever chased an overdue number that seems to never show up?  If you have, don't fear.  We will not send you on THAT wild goose chase.  You can go broke waiting for that overdue number to sho up.  There are better strategies to playing with the odds.

However, remember this, no one can beat the odds.  You must learn to play with the odds.  Listed in this section are just a few of the time tested truths of the lottery game business.

HOW BAD DO YOU WANT TO WIN?

Hopefully bad enough to visit this web site on a daily basis.  If you find this site useful, please tell a friend and send us some feedback by signing the email list below.

Thanks,

LeRoy, WebMaster

Enough said . . . Now click on the panel to the left for your tips.

Here's how to email your questions,

comments, and concerns. 

Just click the yellow button. . . . . . . . .

Don't forget to click these yellow buttons to sign in and let other players know that you were here and see what they have to say.

Just click the yellow buttons. . . Thanks,

LeRoy, WebMaster

World's Largest

Lottery Winner

Thank You For Reading!

Webmaster LeRoy

CLICK HERE TO CLOSE THIS PAGE

Copyright(c)2008 - Present webmasterleroy.com